the "character creator" is a new tool that lets you create and help jim bonacci to give you ideas for characters and we can create different character that will be saved by a button that says "save figure" and can reach you easily.it has 3 good things the first is that we give you ideas jim the second is that you can create with your imagination the third is that you can load another that is stored and displayed in a list. and also can be elected to the see jim `                                                                 hmmmm the creeper that can not do here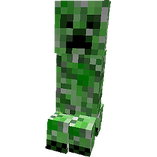 Ad blocker interference detected!
Wikia is a free-to-use site that makes money from advertising. We have a modified experience for viewers using ad blockers

Wikia is not accessible if you've made further modifications. Remove the custom ad blocker rule(s) and the page will load as expected.