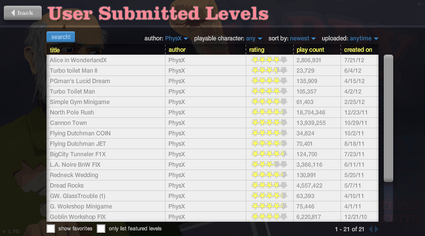 PhysX is a level creator and a moderator of Total Jerkface. He is mainly known on Happy Wheels for his ragdoll levels such as Machinarium and Goblin Workshop FIX. PhysX had an old account, DesmondXXX, which is gone now. His most played level is North Pole Rush, with over 18,000,000 plays. He joined Total Jerkface October 20th, 2010.
PhysX is very well known for his ragdoll levels; however, he has some levels, such as L.A. Noire BnW, that are mostly about exploring and scenery. Many of his levels are featured, likely due to his connection to Jim Bonacci, as well as being able to vote 15 times the normal user.
As a moderator, PhysX's job is to ban users who break the rules of the forums or post rule-breaking Happy Wheels levels.
Honors
Goblin Workshop FIX is formerly 25th most played level all-time.

North Pole Rush, his highest rated featured level.

Added by

ImMoreBoredThanYou
Fan Art
PhysX has made various Happy Wheels fan drawings, including this drawing of
Wheelchair Guy
, which was used as the former background of the Happy Wheels xat chat.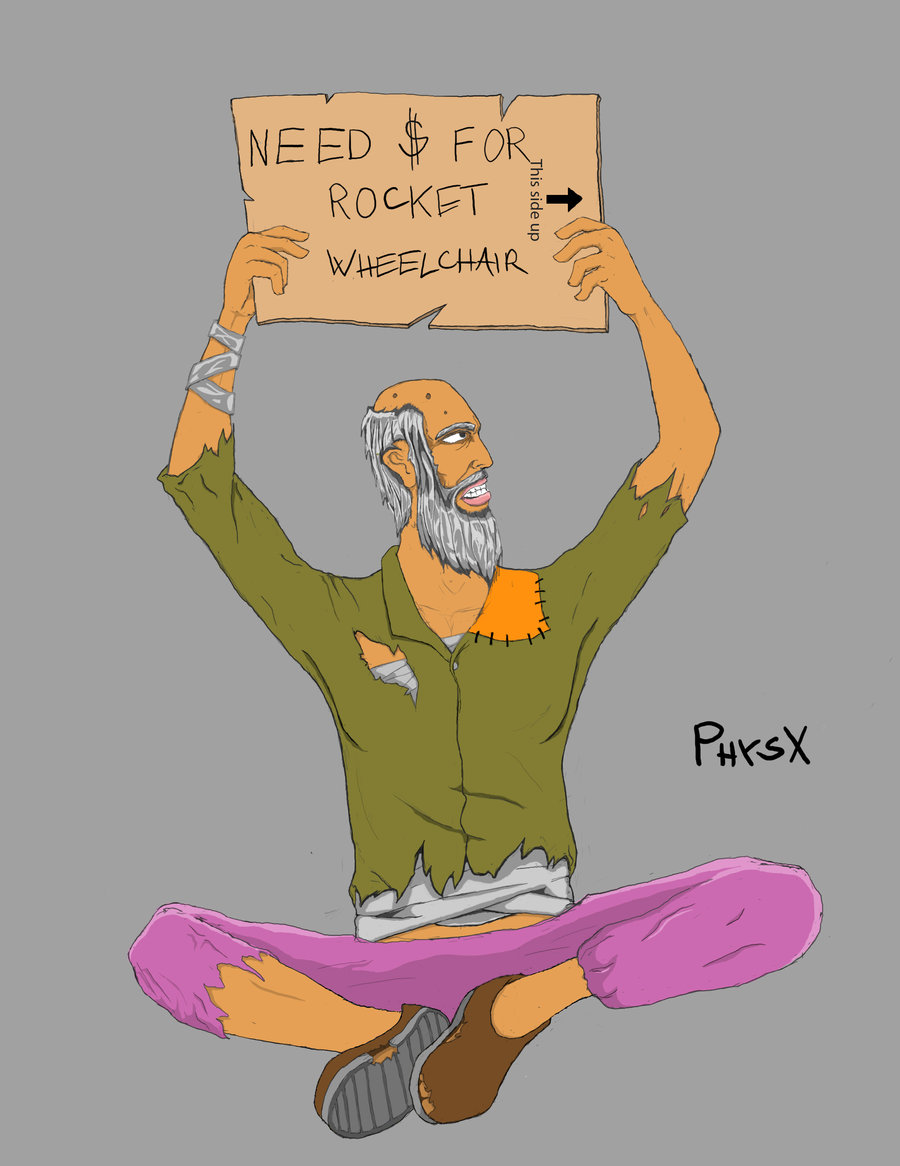 Social Media
PhysX has a facebook page. His YouTube account is DontGiveMeYourCrap.